We've done a lot of things this week for
the last time
:
1. My last day with my second grade class was on Wednesday.
This class will always have a special place in my heart, you can tell we have some goof balls :)
Most of all, I will miss my wonderful teacher! For some reason I think there's some rule that you shouldn't release the grade and teacher's name as well as pictures, so we'll leave her nameless but as a Christmas present she gave me this awesome book: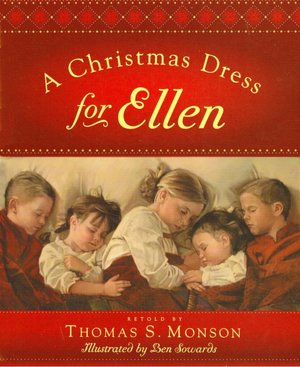 This is a wonderful Christmas story about a family who cannot afford presents, food, or heating for their home on Christmas day but a kind act of service and attention to the promptings of the Spirit brought this family so much joy on Christmas morning.
My teacher gave me this book because the mother in the story is her grandmother and the baby sleeping, above, is her mother - so it is very dear to her heart.
2. Last day of classes...forever...kind of
Thursday was the last day of classes for the semester. But for me, since I'll be student teaching next semester, it really was like the LAST DAY OF CLASSES FOREVER! (except that I'm going to be a teacher so that kind of contradicts itself) And...I'll have a capstone class once every two weeks next semester but I don't think that really counts since there's not a "midterm", "final", and all that jazz. Anyway, I am happy to say that Thursday around 11 felt wonderful, exhilarating, stress free!
3. Last time hosting a Student Activities Board event and staff meeting :(
Acoustic Explosion, BYU's Got Talent, Halloween Spooktacular...good times! I'll be a little too busy next semester with student teaching, so I'm letting myself go but my
awesome
boss is inviting me to be his "advisor" aka get paid to come watch events and help figure out what went well, what needs to change. So, I'll still get a couple hours of work in/week hopefully!
P.S. If you haven't heard
Caleb Blood's music
before, you are seriously missing out. If you follow that link, my favorite song is "Lovely Obsession". I've been so fortunate to see some AWESOME talent at BYU through my wonderful job :)
We've luckily been able to take a get-away trip to Idaho for the
long
weekend, starting Thursday night :) I've been a busy bee here making some really cute gifts for my sister-in-law
Heather
, who is about to have a baby any day now! However, I can't post any pics on here yet because she will see them ;)
Merry Finals and Happy Holidays!
Pin It